Night thoughts I and II
Images by Jenna Kaës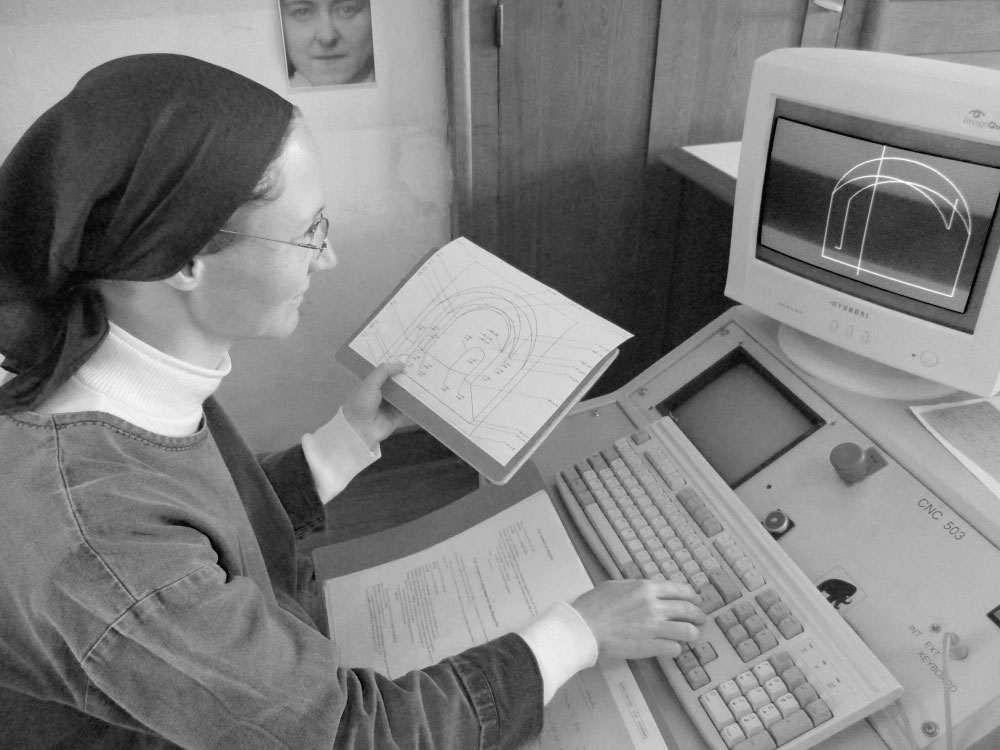 Night Thoughts
I and II, is a series of two bedspreads produced by French product designer Jenna Kaës in a Carmelite community in Verdun, France.
The Carmelites – a mystical Christian order – live autonomously thanks to their special craft production, and the initial inspiration for this project came from their story, as described in
The Interior Castle
, a guide on a pilgrimage into your own self, written in 1577 by St. Teresa of Ávila.
For Jenna each new project is like entering a new world – a world of symbols, sensitivity and stories and through her project Jenna sought to consider the beauty of the Carmelite community – distanced from the dogmatic boundaries which are such a taboo today. "It was about changing the sources of my practice. Learning from the nuns, trying to understand their beliefs."
"I felt that the nuns I had the chance to work with where peaceful and totally fearless. By seperating themselves from the modern world they have learnt how to understand death, the mortal nature of everything, and the infinite sense of the soul. They value things that we don't understand. They've changed their relation to time, to work, to day and night."
The resulting bedspreads, created in collaboration with the nuns, represent the daily ritual of passing from the real world to the dream world, illuminating its value, like in the world of the Carmelites passing from one room to another.
Jenna is a product designer with a masters degree in design for luxury and craftsmanship. Her work is focused on giving shape to mysticism and her objects reflect on people's unconscious, their love, their fears, and how to memorialise death in a contemporary setting. For more work visit
jennakaes.com
Studio photography by Anna Karaseva. The image of the nun at work was taken by a nun from the community.
This feature was first published in Issue Two of SATORI. To explore issue one further click
here
.