Foreigner
Images by Daniel Castro Garcia
The present decade has been marked, above all, by extreme political and social upheaval.
Undoubtedly, one of the most significant examples of this new global turbulence has been the European Refugee Crisis, which began in 2015. Europe continues to be riven by the crisis, which has resulted in both thousands of refugee deaths and a severe political backlash fuelled by a largely panic-driven media. In the midst of this, two artists — Daniel Castro Garcia and Thomas Saxby — gave themselves two inordinate challenges. First, embark on a photography series spanning the length of Europe, tracing the journeys and experiences of hundreds of refugees. Second, offer the world a more honest and compassionate view of the Crisis, and in doing so mount an alternative narrative to that of mainstream news media.
Garcia eschews over-stylising his subjects. His portraits are simple yet subtle, by turns light or sombre, but always humane. Thomas Saxby, the graphic designer who partnered with Garcia on Foreigner, explains: "We thought that the opinions expressed by the mainstream, with words like 'cockroaches' being used and the imagery used to accompany their opinions, were completely at odds with how we felt about the situation. We thought that there was ample space for photos that could represent those caught up in the chaos, with dignity and respect." Garcia's approach was largely developed during his 2012 project
Beast Have Mercy
, a series featuring marginalised members of society in Amsterdam.
Saxby continues, "We were immediately curious to find out who the refugees were and why they had decided to undertake such perilous journeys. Daniel's already established portrait style was a way of answering these questions." Nevertheless, the project represented a significant leap for Garcia, who up until the series had never dealt with a still-unfolding event. "I've never considered myself a photojournalist", says Garcia. "My early work was very personal... for the first time I was working on a subject that could be considered 'news'. But I believe in the purity of photography and in particular I am motivated by the exchange of emotions whilst taking portraits."
While Garcia and Saxby would receive awards for their work, their goal of challenging the negativity resulting from the crisis soon came under fire. "A common question that has come up is whether the project will change anyone's attitudes towards refugees. The idea of 'preaching to the converted' is often raised", says Saxby. He goes on: "I feel that this rationale shouldn't discourage or discredit anyone who is using artistic means to communicate tolerance and understanding. There are of course ways to broaden one's impact beyond the niche of photography, and we have tried to do that." Since completing the project in 2016, Garcia and Saxby have exhibited
Foreigner
in universities across the UK, and produced a newspaper to accompany their presentation in the
British Journal of Photography
. After all of these endeavours, Saxby's faith remains unwavered: "These efforts are perhaps limited, and it is difficult to achieve mass market publicity, but I think that any effort to produce work based on principles you believe in should be encouraged."

Daniel and Thomas founded John Radcliffe Studio – a film, photography and graphic design practice, in 2015. Their self published photobook Foreigner: Migration into Europe 2015–2016 was shortlisted for several awards and named The Observer's Photobook of the Month. Find out more at johnradcliffestudio.com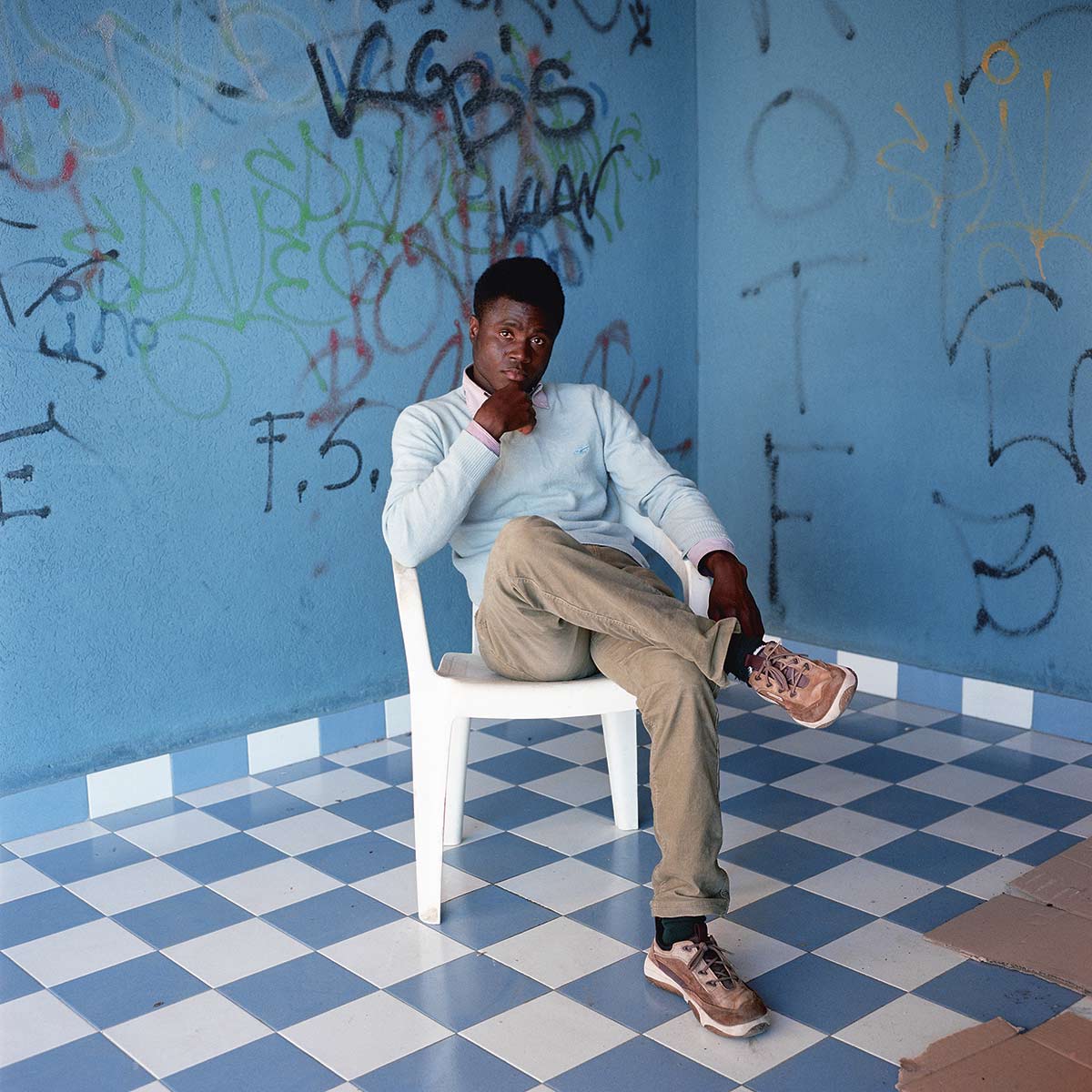 This feature was first published in Issue Two of SATORI. To explore issue one further click
here
.