Clouds
Images by Tom Mannion


Tom Mannion started taking photos at 17 and instantly fell in love with black and white printing. "I would take pictures all day and spend the whole night in the darkroom making prints and the magic of the image slowly appearing in the chemicals became my reason to exist. I taught myself by taking picture after picture until they started to look the way I wanted."
After gaining attention for his early work with fashion designer Paul Smith, Tom has gone on to travel the globe, living in Paris, New York and LA, taking photos for many of the leading magazines and brands in the the world, but to create one of his most powerful personal projects,
Clouds
, all he had to do was open his front door and look upwards.
"I originally started by accident. I would go outside my front door at home in London and photograph the sky to check for dust on the sensor of my digital camera and soon realised I was collecting clouds."
Finding such a great source of inspiration on his doorstep was not a huge suprise to Tom. Like most creative people Tom begins any new project by surrounding and immersing himself in as much visual material as he can find, but often finds that the true inspirations comes in the stillness after the storm. "It is only when I have exhausted the search that I can decide what to do — so often it is when you stop searching that you find it."
In
The Use of Life
, John Lubbock states that "To lie sometimes on the grass under trees on a summer's day, watching the clouds float across the sky, is by no means a waste of time," and it is certainly true that humans throughout the ages seem to have a never changing desire to sit and watch the clouds go by. Perhaps on some level we see our own fluctuating moods reflected back at us in the skies above, and more importantly we can sense the calm above the clouds.
"Whether a sunset or a storm, a quiet contemplation of changing colours or the destructive force of thunder and lighting, they are all the same thing — just water, air and sunlight."
Tom has taken photos for many of the best magazines around the world, such as English and American Vogue, W, Travel and Leisure, Elle Decoration and World of Interiors. tommannion.com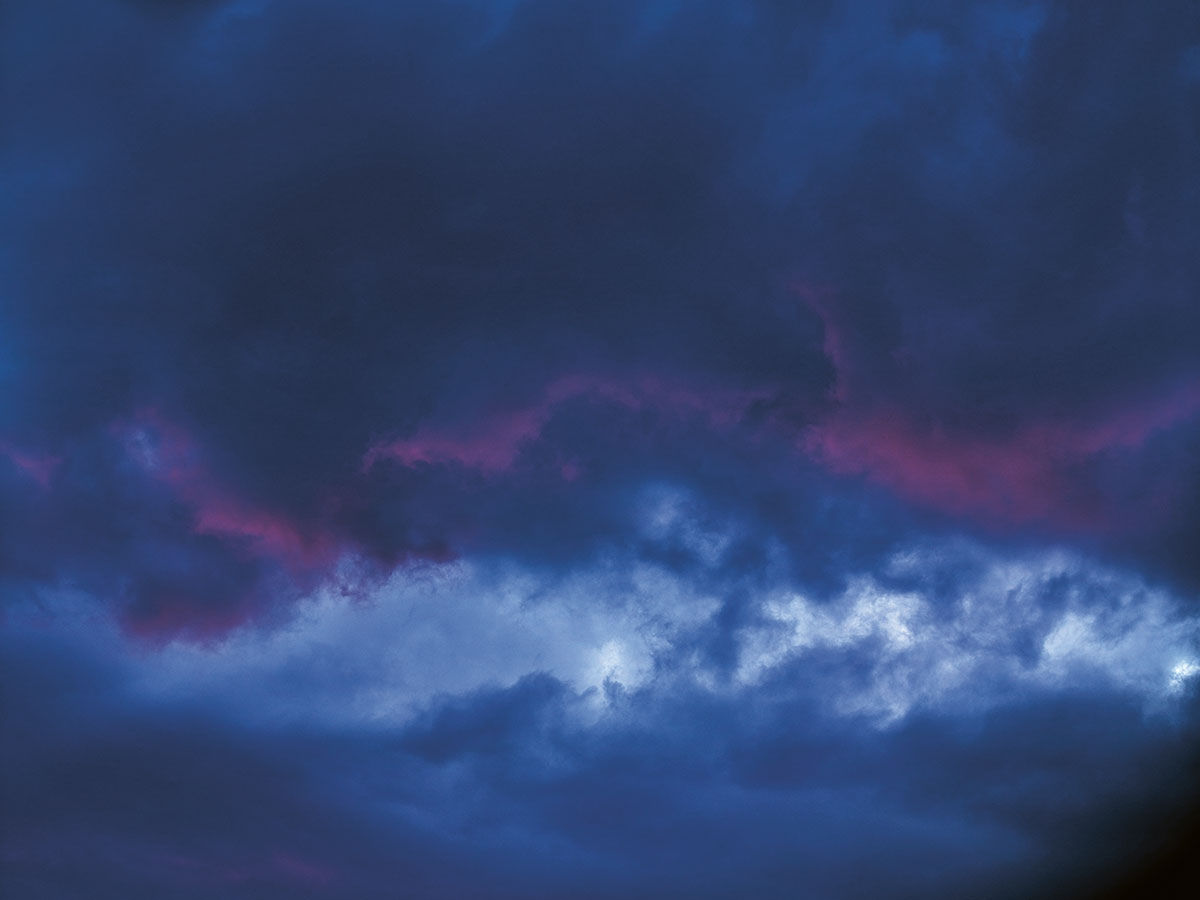 This feature was first published in Issue One of SATORI. To explore issue one further click
here
.