Between the knowing and the naming, falls the shadow
Images by Gin Rimmington Jones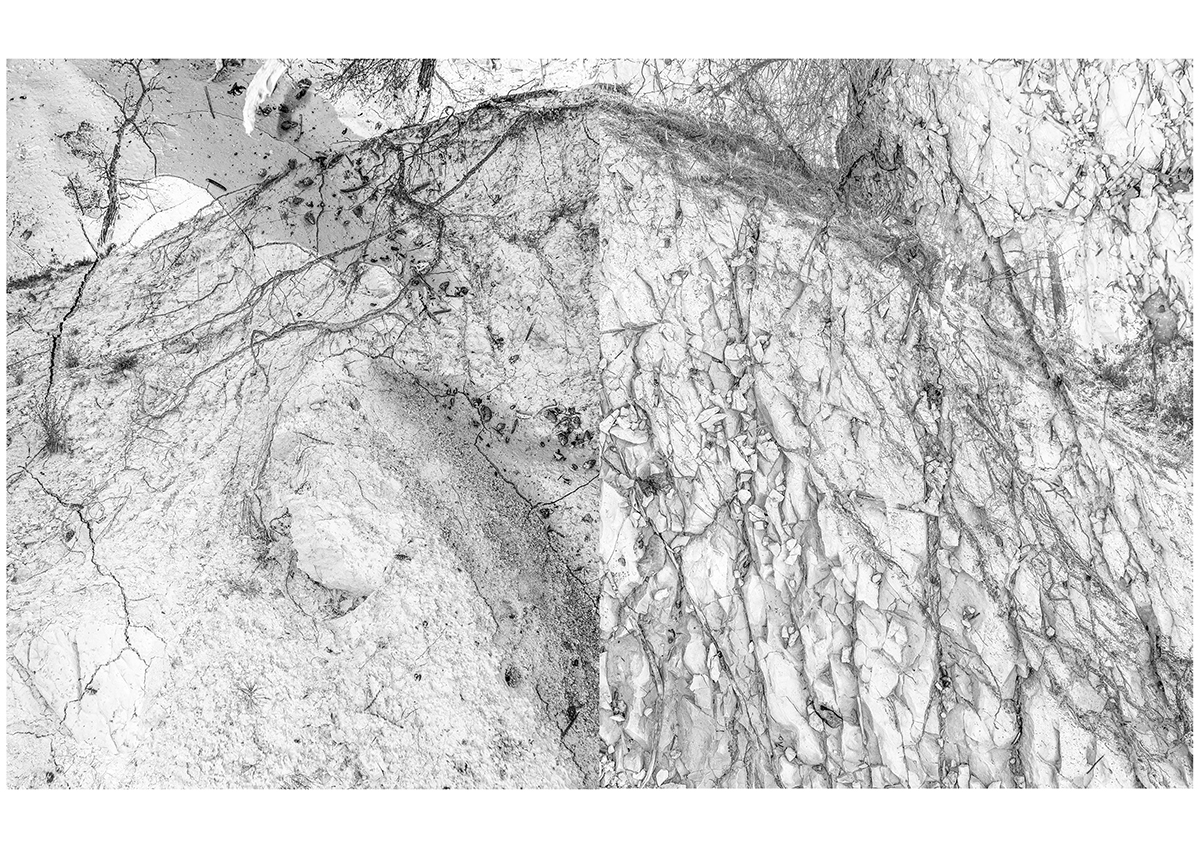 'I can look at the world in a state of 'not knowing' and connect with something inner, something primal…that is what I am drawn to work with,' explains Gin Rimmington Jones, as she makes her way through her latest photography project. Entitled Between the Knowing and the Naming, Falls the Shadow– drawing inspiration from T.S Eliot's immortal poem The Hollow Men– Rimmington Jones takes us on a spiritual and philosophical journey through a hidden landscape, and grasps at the ineffable connection between man and matter.

'This connection to land, earth matters and encountering from within runs through my work like a giant tap root,' she continues. Roots are especially important to Rimmington Jones, being as they are our literal and metaphorical connections to the earth, and her way of exploring 'primal spaces' – unfamiliar and often complex areas that allow for a 'pure experience' with nature, revealing something about our place within it.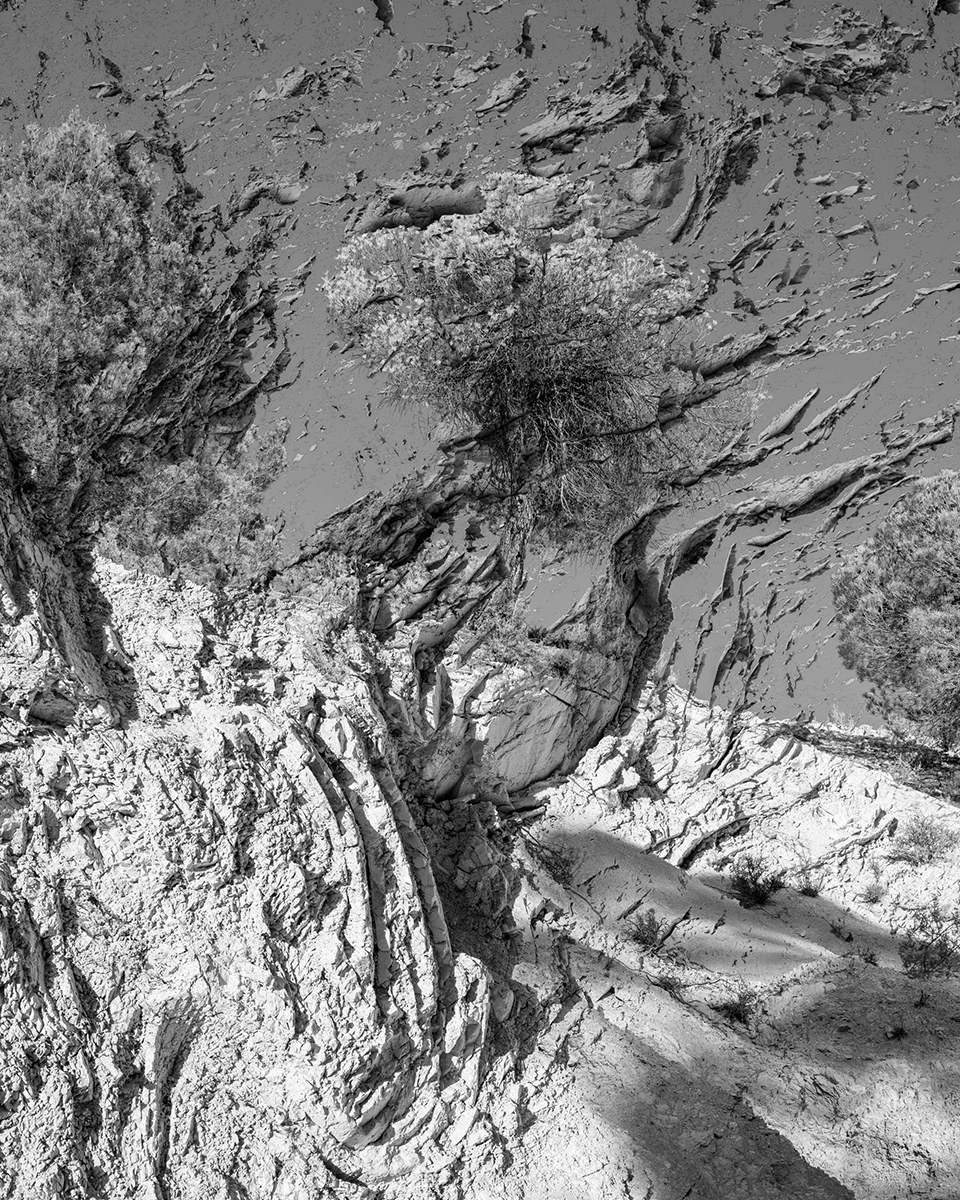 The roots that she has unearthed through the series derive from an unlikely source. Taking up an artist residency in Southeast Spain, she discovered an abandoned quarry within the Sierra Maria Los Velez National Park, and with it the 'hot, bone white limestone space of the barranco below the cortijada, a fluvial gorge, aeons old… I was inspired immediately to start working.' The photographs reveal – in her own words – a place of 'intersecting narratives…a landscape in dialogue with itself.' We see roots within the limestone, recalling petrified branches, frozen lightning or x-rays of human limbs. We become part of the earth again and lose our sense of primacy over nature. As the caption on her photographs reads: 'Ihave this feeling that I want to climb into the earth.'
Working with the peculiar terrain, Rimmington Jones experimented with in-camera multiple exposures, using layering as a way of building the complexity of the rock into the pictures. 'It was May, so the sun was high making deep shadows and strong contrasts,' she explains, 'I used flash to flatten out the blacks and introduce a sense of other-worldliness, which was what I felt…ironed out, untethered from all desire and memory.'

Using similar techniques in her previous series Somewhere among us a stone is taking notes, Rimmington Jones plays with scale, texture and abstraction to create a haunting connection with natural forms. But where does this journey take us? Eschewing didactic or polemic work, Rimmington Jones simply invites 'a rethink of what surrounds you – what you are part of' and indeed 'a sense of wonder…a deeper connection that goes beyond words…I am saying the unsayable.'


Rimmington Jones completed a photography masters at Brighton University in 2018, pushing her to commit fully to her photographic practice. In the last year she has embarked on the aforementioned residency in Spain, the experiential Dartmoor Summer School of Photography and has been offered a solo show in 2019 at the
Argentea Gallery
, Birmingham. She is also the winner of the first
Metro Imaging
x SATORI Mentorship Award.
www.ginrimmingtonjones.com